2021 was another banner year for heavy metal. Below is my list of the best metal records of the year.
Cradle of Filth- Existence Is Futile
Dani and company return in top form on this album. Existence an aggressive, nihilistic record about the end of mankind, which suits the times.
Carcass- Torn Arteries
The band's first album in eight years, Torn Arteries is rife with complex compositions and superb guitar work.
Cannibal Corpse- Violence Unimagined
A fitting album title to a relentless, pulverizing album. Tracks like "Murderous Rampage," "Necrogenic Resurrection" and "Condemnation Contagion" aim for the jugular, lungs, liver and spine.
Frozen Soul- Crypt of Ice
This Texas metal outfit must reside in a remote arctic region in the Lone Star State. The riffs hit like a blizzard leaving no shelter or mercy to the listener.
Evile- Hell Unleashed
The long awaited release from English thrashers Evile. The band has not lost a step in the eight years since its 2013 release, Skull.
Enforced- Kill Grid
The sophomore slump does not apply to this album. Pure unadulterated, crossover thrash from this Virginia quintet.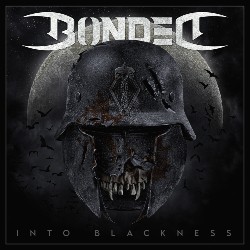 Bonded- Into Blackness
Formed by two former members of Sodom, Bonded are a no frills thrash band. Its second album is replete with manic drumming and riffs that cut through steel.
Monolord- Your Time To Shine
A doom stoner album perfect for the lockdown with its dreary, bleak lyrics. You might as well headbang while you are quarantined.
Unleashed- No Sign Of Life
30 years in and Unleashed are still cranking out brutal metal. The soundtrack in Valhalla.
Pestilence- Exitivm
Jazz infused, unorthodox death metal. This record twists and turns like a ship traveling a new dimension.